Merino wool is a natural fibre that is being increasingly adopted by the textile industry and by consumers. And for good reason! It has multiple properties that make it ideal for wearing in summer and winter.  
The origins of Merino wool 
Merino wool comes from the sheep of the same name that originated in Spain. The Merino sheep is now widespread throughout the world, particularly in countries such as France, New Zealand, South Africa and Australia. Renowned for their high quality wool, Merino sheep have adapted to many harsh environments and climates, from hot and arid to cold. This adaptability has made their fleece highly effective and unique.  
Wearing clothing made from 100% merino wool is optimal for outdoor sports such as hiking in the summer, as well as for skiing! An overview of the many advantages of merino wool over other sheep's wools: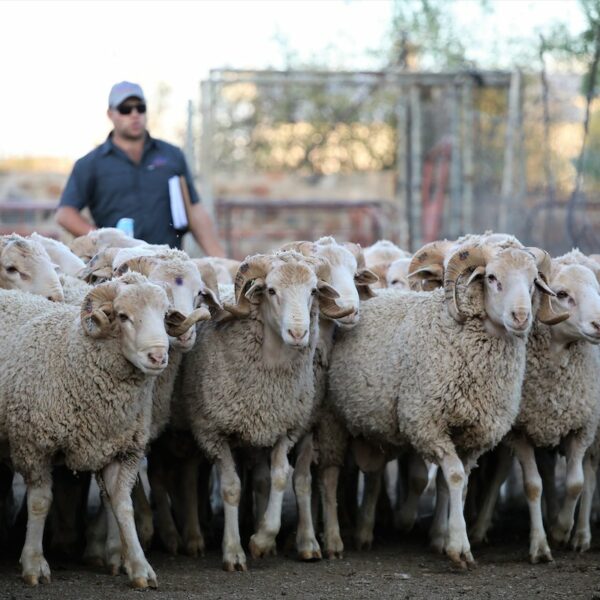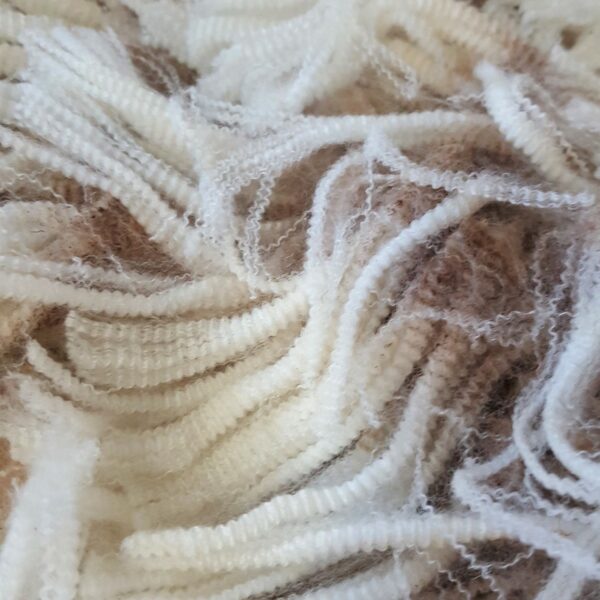 Merino wool has thermoregulatory properties
Merino wool has real thermoregulatory properties. Like sheep's wool, it is warm! However, merino wool is on average finer than other wools, which means that it remains light and pleasant to wear next to the skin.  
 In fact, unlike other thicker wools, Merino does not scratch. It is therefore possible to wear Merino wool garments at 30 degrees as well as at -10 degrees. The fibre will wick away moisture from perspiration and allow the skin to breathe in hot weather, or on the contrary, keep the heat in during cold weather.
Merino wool neutralizes odours thanks to its antimicrobial properties
Ideal for use as underwear or a t-shirt, merino wool keeps you warm without making you sweat. Bonus? It neutralises odours! This property is linked to the structure of the fibre itself, which forms scales that trap bacteria and degrade the molecules responsible for bad odours.
Merino wool is resistant and durable
In fact, in addition to the other technical advantages of Merino wool, it dries very quickly and therefore requires less washing than other wools. Moisture is easily wicked away and odours are slow to appear. Merino wool can absorb up to 30% of its weight in water and remain dry! The lanolin contained in its fibres gives the wool water and dirt repellency. Very soft, it does not need ironing and can be machine washed!  
Even after a mountain hike, you can easily let your merino wool underwear dry and wear it again the next day without having to wash it.  
The softest and most supple of sheep's wools
Merino wool is one of the finest wools in the world, up to 3 times finer than a hair! It is this fineness that makes it ultra comfortable, soft and suitable for sensitive skin. Another advantage of merino wool is that it blends perfectly with other fibres such as alpaca or cashmere. Please note that in order to fully benefit from the properties of merino wool, it is best to choose 100% merino wool.  
Merino wool is natural
Last but not least, Merino wool is a 100% natural fibre and therefore biodegradable. It is a good alternative to synthetic fibres that are harmful and polluting for the environment.  
In conclusion, thanks to its exceptional properties and adaptability, Merino wool has become one of the most popular natural fibres in the world. Used in technical or everyday clothing, its fineness brings comfort and softness in all occasions.