Long side lined, the French wool industry is finally making a comeback, thanks to a number of initiatives in the country and in particular the actions of the "TRICOLOR" collective.
This inter-professional association brings together a wide range of players in the industry, including sheep farmers, spinning mills, brands, workshops, craftsmen and manufacturers, textile companies and others.
The collective's aim is to enhance the "French wool industry in order to increase the amount of wool recovered locally by multiplying the uses of this noble and biodegradable raw material". Today, of the 5,300 tonnes produced in France, almost 80% is exported to Asia at derisory prices. However, things are beginning to change in France.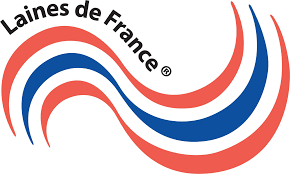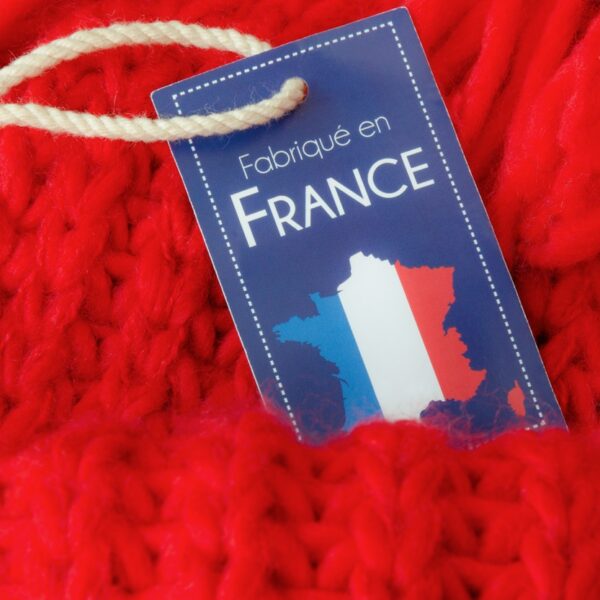 The Laine de France label, or how to promote a quality product.
Wool from France is a genuine guarantee of quality. Unfortunately, over the last decade, French wool has become a mere shadow of its former self. Burnt, massively exported, and sold off with prices per kilo plummeting from €1.30 in 2012 to around 10 cents in 2022, French wool is starting to be revalued at its fair value. The good news is that demand for local wool produced in France is increasing, particularly from textile brands and companies. 
With this in mind, the "Tricolor collective" explains that it plans to increase the proportion of wool produced and processed in France from 4% to 24% by 2024. Wool is a noble material, and its uses extend far beyond the textile industry. It can be used as fertiliser, insulation or decorative elements (curtains, sheets, cushions, etc.) Communicating the versatility of French wool to farmers, brands and textile companies is essential to encourage its use and processing in our regions.  
The creation of the Laine de France label will bring together all those involved in the industry in France, as well as promoting French wool both nationally and internationally. The label will also provide an opportunity to discuss the potential uses of wool that is not used by farmers, with a view to revaluing it.
The French wool industry on the move: the latest initiatives 
With a view to promoting French wool, many farmers throughout the country, from the Lot et Garonne to the Nièvre, are already proposing initiatives to try and revive the French wool industry. 
Markets, days and shows in France
Numerous days, fairs and events are being organised to promote local initiatives and French wool. One example is the "Wool Day in Génholac", organised by "Objectif Laine", which will take place on 27 August in the Gard region. The aim is to showcase local expertise, with stands selling wool products, workshops, conferences and shearing demonstrations. These initiatives can be found all over France throughout the year. 
Another initiative, set up by the "Ateliers-laines d'Europe" association, is a meeting called "Wool breeders, craftsmen and processors: cooperating for quality products". This meeting took place on 25 and 26 March 2022 in Bazolles in the Nièvre region, with the aim of "developing, promoting and enhancing the production and processing of natural fibres from Europe in the context of individual or collective, craft or agricultural enterprises." In addition to meetings, the association helps farmers by putting them in touch with craftsmen and textile companies!
The creation of the Laine de France label will help to perpetuate these many initiatives and bring together all these players to promote this quality product in France.